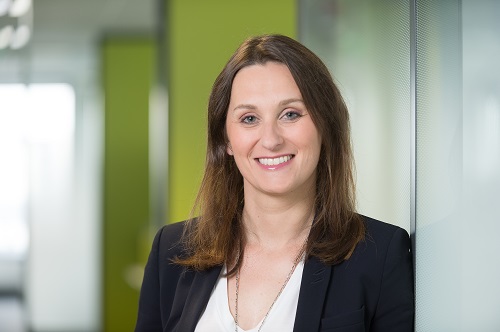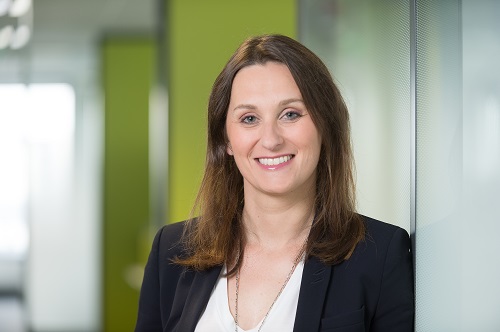 RCI Bank announces Alice Altemaire first female CEO
18 February 2020
RCI Bank has appointed Alice Altemaire as CEO.
Alice is the first female CEO of the bank since RCI launched in the UK in 2015, and one of the first female CEOs of a UK bank. She succeeds Jean-Louis Labauge, who takes up a new leadership role at RCI Bank and Services head office in Paris. Labauge was CEO of RCI Bank for three years during which time the bank was granted a UK banking licence and their customer base grew to more than 75,000 customers.
Based at RCI Bank UK's head office in Maple Cross, Altemaire will be responsible for over 300 employees in the UK across all the RCI savings and finance brands. She has worked within Groupe Renault for almost 15 years and was Chief Finance Officer for the UK launch of RCI Bank in 2015. During her time with RCI Bank and Services, she has also been RCI Bank and Services Group controller and Vice President ("VP") of Accounting and Performance Control and VP of Mobility Services and Innovation, and since 2016 she has been a member of the Executive Committee.
Born in France in 1977, Altemaire has an MBA from ESSEC Business School and a Board member certificate from IFA Science Po.
RCI Bank, which was granted a UK banking licence in March last year, is committed to offering simplicity, transparency and excellent service since it launched in 2015.
Jean-Louis Labauge, outgoing CEO, said: "I am delighted to hand over to Alice as CEO of RCI Bank. Her extensive experience within the Group, and particularly her role in helping launch RCI Bank over four years ago, means she is very well-placed to lead RCI Bank in the UK as it continues to deliver its vision of offering UK savers genuinely simple and rewarding savings accounts with stand-out service. Since launching in June 2015, RCI Bank has led the savings market and continues to go from strength to strength, continuing to launch new products to cater for the various needs of the UK consumer. I look forward to seeing where Alice will take it next and to witnessing the bank's continued success."
Alice Altemaire commented: "RCI Bank is unique and, as a result, has proved very popular with savers in the UK. It's an exciting time to re-join the business, we've recently redeveloped our branding and made our website more accessible for our customers, as well as launching new 4 and 5-year savings products. I'm delighted to be tasked with continuing to move our proposition forward, particularly as we develop new and innovative ways to engage with and offer the best value to our customers to support their long-term savings goals. I'm also excited to be joining the community of female CEOs within financial services – though small, it's growing. I'm proud to be part of the movement and pave the path for those making their way through the industry.
RCI Bank account range
Freedom easy access account
Fixed Term Savings accounts:

1 year
2 years
3 years
4 years
5 years
For further information on our range of products visit: http://www.rcibank.co.uk/savings-accounts
RCI Bank increases its interest rates on 7 of its 8 product offerings
17 Jun 2022
RCI Bank increases rates on 95-day Notice Account and Fixed Term products
01 Jun 2022
RCI Bank increases interest rates across Fixed Term products and 95 Day Notice Account
28 Apr 2022